The NUAA
1122 1st Avenue
New York, NY 10065
(212) 888-2899
Official Site
The NUAA is a Thai restaurant in the Upper East Side next to the famous Dangerfield Comedy club. The owner and chef is Bangkok born Pitipong Bowornneeranar, a veteran of the New York City restaurant scene with over 20 years of experience working at different kitchens throughout the city. At the NUAA Chef Bowornneeranar serves modern Thai fare prepared with a great deal of attention to details.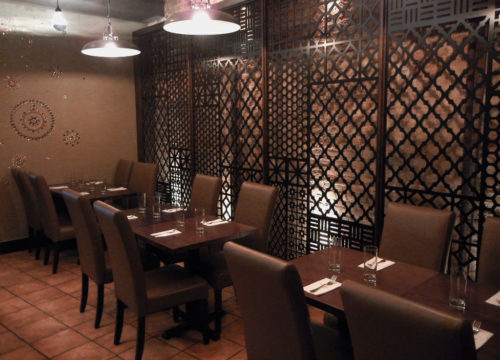 The NUAA can't be missed, with its red, wooden double doors along First Avenue. A lounge area with its own seating and a bar welcomes guests as soon as they walk into the restaurant. Toward the back is the dining room, decorated with detailed wood work, smooth dark table tops, coupled with matching armless leather padded chairs. Covering the ceiling and illuminating the space are metal plates shaped in petals with light bulbs. The stylish interior is made for a venue that can be found in the Meatpacking rather than the Upper East Side.
Though extensive the menu is not overwhelming. It's broken down to soup/salad, starters, entrée's and classic dishes. A cheaper prefix for $15 is available during lunch time with items that are also available during dinner.
Salad like the SOM TUM-Green papaya salad, dried shrimp, peanuts, bird-eye chili vinaigrette was tremendously fresh and crunchy. Its vinaigrette dressing provided an extra depth of sourness and piquancy. Sprinkle of dried shrimp added textures as well as some saltiness to the salad. For appetizers the KHAI LOK KHAEY Son-in-law fried quail eggs, Black pepper Brioche, crispy shallots, plum sugar-tamarind sauce, was a classic Thai food that was reinvented at the restaurant by using quail eggs instead of regular eggs, and served on top of a brioche. The plum sugar-tamarind sauce sweet and sour elements were terrifically mixed with the savory quail eggs. LARB PLA Yellow fin spicy tuna tartar, Thai crispy taco, green herbs, red chili-kaffir lime vinaigrette, came in three delightful mini tacos with freshly chopped tuna. PO PIA TOD Crispy celery root-wild mushroom rolls, mixed vegetable, glass noodle, red Holland pepper-tamarind sauce, were spring rolls with tasty vegetables stuffing.
For entrée I chose the PLA NUENG Steamed Chilean sea bass, Soya bean, tender cauliflower, ginger soy reduction. A wonderful steamed fish that had a dense yet tender texture and was asserted by its tangy sauce of ginger soy. An accompaniment of colorful cauliflowers and vegetables created a visually appealing plate that tastes as good as it looks. PLA TOD Crispy skin whole Branzino, Caramelize cashew nut, green mango salad, spicy chili-lime vinaigrette was the most expensive item in the menu at $31. A whole Branzino fried precisely to have the skin side extra crispy while the inner part was pleasingly firm. Dipping sauce of spicy chili-lime vinaigrette provided an extra layer of flavor.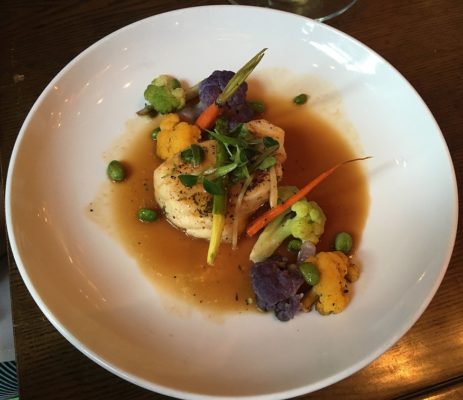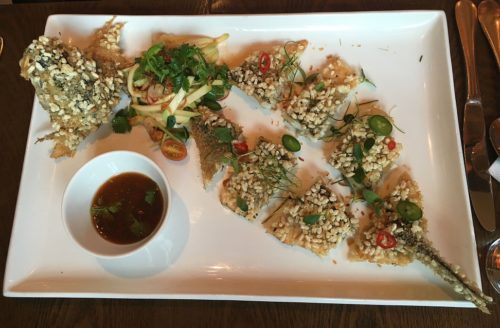 The KA NOM JEEN Colossal crab curry noodle Fedelini, pickled mustard green, sweet basil was a bowl of noodles mixed with delicious crab meat covered in curry. This was a well balance dish where each ingredient worked together without overpowering one another.  GAI YANG Kaffir lime infused Cornish game Hen 44 hours marinade, Brussels sprouts, eggplant caviar nam prik.  The hen was cooked beautifully and packed with flavors. Brussels sprout, eggplant and other vegetables was a pleasing addition to this dish.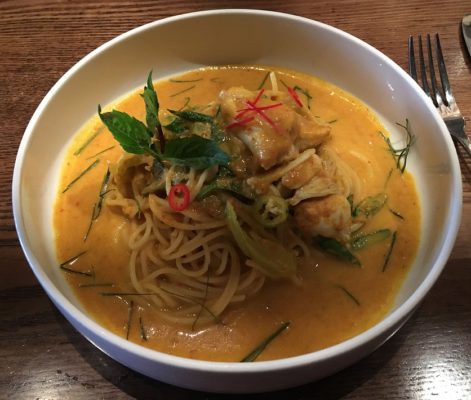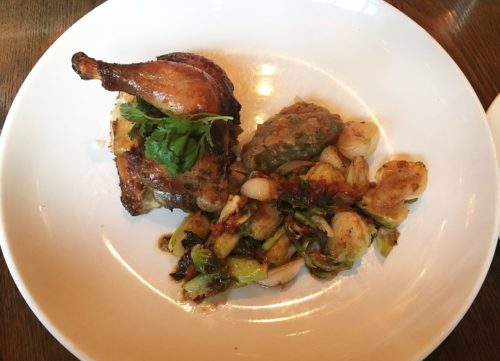 There were only two desserts on the menu, the White Chocolate Coconut Mousse Mango passion fruit, pandan jelly, coconut coated chiffon which had a blend of refreshing and fruity sweetness and the Cream Fraiche Vanilla Cheesecake Walnut brittle, short bread, strawberry jam, jasmince cream was rich and sugary. Both dish were good enough to end a meal on a sweet note.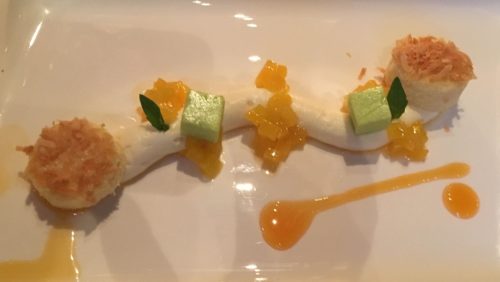 With an average price of $23 for the entrée The NUAA is a tad pricier for a Thai restaurant that New Yorkers are usually accustomed to but also reasonable by New York City standard. Justifying these prices was the skillful cooking techniques that the kitchen displays. The successful mixtures of sweet, spicy and sour produce bold and intense flavors while having a strong emphasis on appearance.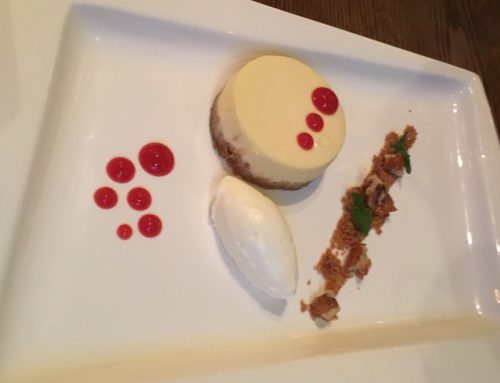 After a year between visits, the menu has changed with some of the dishes I had previously were no longer available. Having been back to The NUAA a couple times in the last few months the food had remained particularly very good and the service, as always, pleasant and welcoming. The staff are always on point in addressing my needs and answering my questions.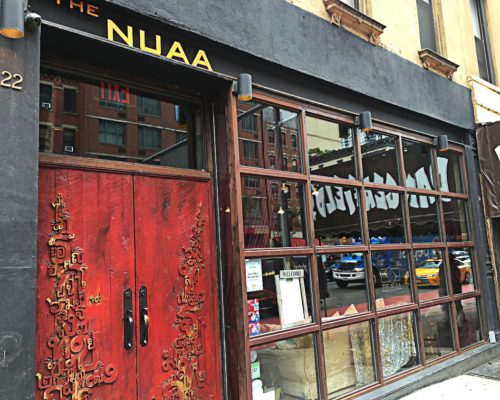 Thai food is known to be one of New Yorkers quintessential fare. The love for it created a buffet of Thai restaurants in the five boroughs. The saturated market produces an even keel of terrific eateries, with some earning a Michelin star like Somtum Der, Pok Pok, and Uncle Boons. The NUAA, on the other hand, not only impresses diners with their flavorsome Thai food but also with its stylish interior and excellent service.
For individuals who are ordering medicines online, there are several significant factors that must be considered. Internet is an ideal practice to get medicaments. Several medicaments are antifungal medicines. There are at least some medicaments for each sicknesses. Levitra is a medication prescribed to treat few ailments. What do you have to consider about cialis vs viagra? When you buy remedies like Levitra you have to ask your dispenser about viagra vs cialis. Many drugstores describe it as viagra or cialis. Many probably sure the forcefulness of Levitra is well documented. In addition, there are some of explanations and pharmacists are mostly able to pinpoint your problem through biological tests. Ordinarily the treatment options may turn on erectile malfunction medicaments or counseling. Your generic is for you only. Never give your drugs to other people even if their condition appears to be the same as yours.