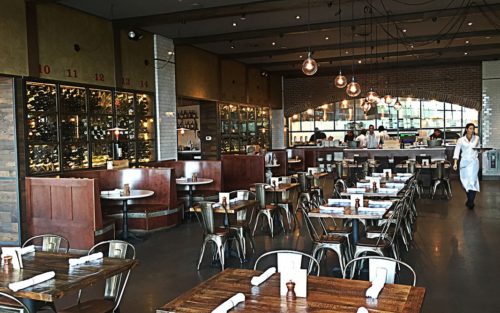 Spuntino Wine Bar and Italian Tapas
at The Gallery at Westbury Plaza
1002 Old Country Rd
Westbury NY 11590
(516) 228-5400
Official Site
The fare in most US malls mainly consist of the usual suspects of the food court, which is predominantly led by the essential food chains of the world. In Garden City, Long Island, The Gallery at Westbury Plaza mall offers shoppers a different take on mall food with a spunky restaurant called, Spuntino Wine Bar and Italian Tapas.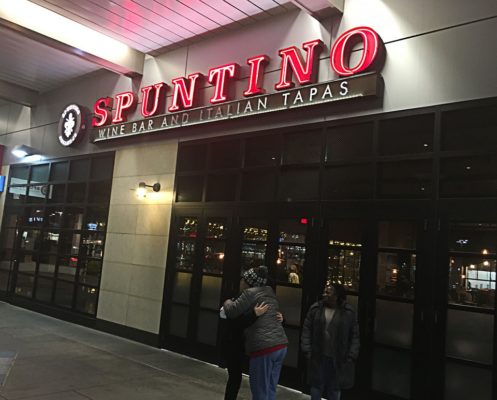 An offshoot of the Clifton NJ location, (which, oddly enough is also located in the mall), Spuntino opened in the ground floor of The Gallery at Westbury Plaza in 2014.  Occupying a large space, the restaurant has a bar area with communal tables in the middle, and a lengthy marble top bar that are often filled with locals. The industrial designed dining room has an open kitchen and walls of enclosed wine racks. It has semi-circle booth seats and plenty of uncovered tables to go along with metal dining chairs. Light bulbs hanging from the ceilings lit up the whole room.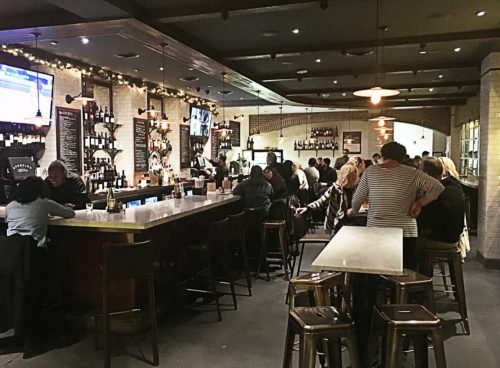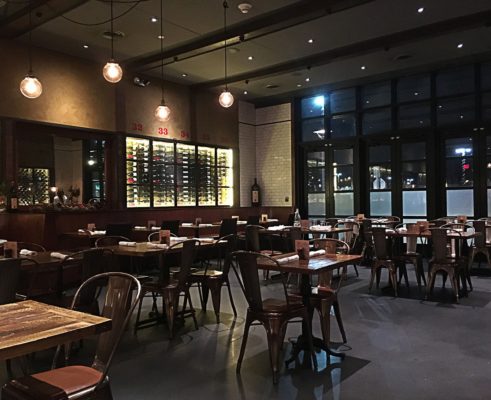 Spuntino practices the "locavore" movement. Many of its ingredients come from the surrounding area of Long Island. The menu has a variety of choices at a very reasonable price.
A good way to start a meal here is having the bruschetta of SEARED TUNA -Topped with arugula, chili peppers, olives and lemon zest Bruschetta. Two pieces of grilled bread topped with superbly seared tuna bursting in spiciness and acidity. Another good starter is the "Insalata" of BURRATA –Maple roasted butternut squash, garlic chili oil, balsamic glaze.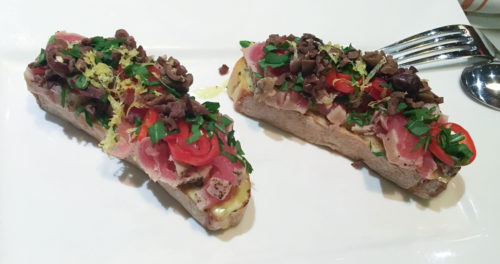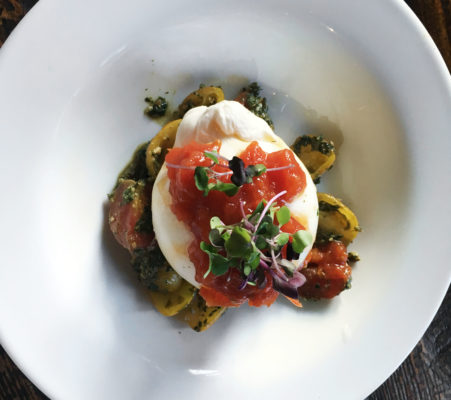 For pasta, the CASARECCE ALLA NORMA- Casarecce, Italian cherry tomato, grilled eggplant and smoked mozzarella was a joy to have.  Its sauce had a nice hint of sweetness and charred smokiness. The RISOTTO AI FUNGHI- Vialone nano rice, wild mushroom ragu, fontina and mascarpone cheese finished with rosemary and truffle oil had a rich consistency and a strong earthiness. Their LAMB CHOPS Gluten Free – Herb-marinated lamb chop was cooked in the simplest form and has beautiful herbal flavors.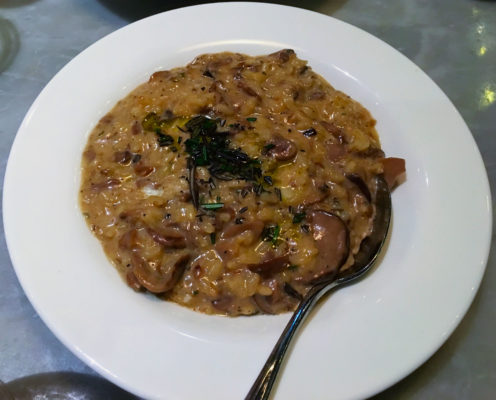 Seafood dishes like the CALAMARI-Hand-cut, breaded to order, calamari served with house-made tomato sauce was fried to have a nice clean crispiness. OCTOPUS- Farro, olives, celery and cherry tomatoes with lemon vinaigrette and parsley oil were tender chunks of grilled octopus meat resting on top of bed of farro. Enhancing this dish was the citrus elements from lemon vinaigrette. SEARED SALMON – Roasted cherry tomatoes on the vine, fresh wild herb vinaigrette was nicely done. The salmon's outer layer has a beautiful seared texture while having a sumptuous inner part. The dish was server with a sprig of sweet and sour that blended harmoniously with the salmon.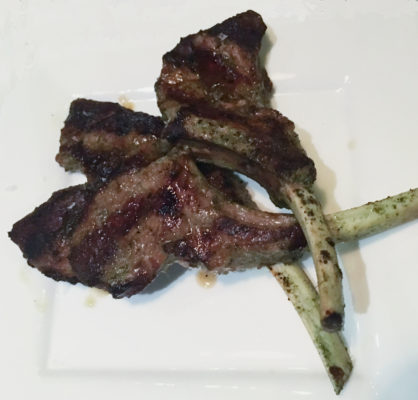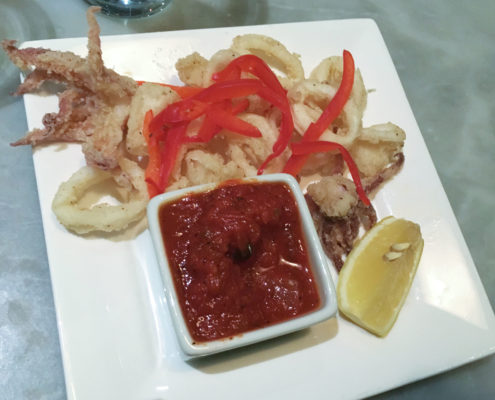 At Spuntino the kitchen emphasizes on taste that are both pleasant and satisfying. The cooking is simple and uncomplicated. To pair with the food is the restaurant vast's wine list. Though the list is predominantly Italian they also offer wines from other countries, as well as from local Long Island wineries.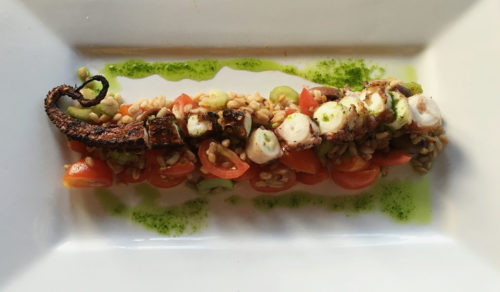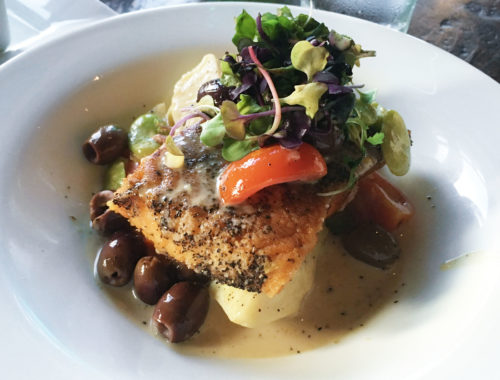 Spuntino is not your typical place to dine at a mall outside of New York City. It is a Manhattan quality restaurant that offers delicious food at a decent price with good wine in a relaxed environment. To have an enjoyable meal at Spuntino is almost a guarantee.