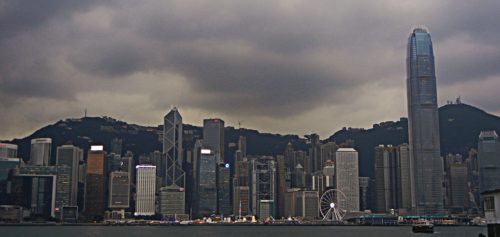 Having visited a handful of Michelin starred, World's 50 Best and other top restaurants in Asia and Europe, 2016 was great dining year. My journey began at Hong Kong where I dined at Lung King Heen, the very first three Michelin-starred Chinese restaurant in the world. Needless to say, it had an extremely high quality Cantonese food. The restaurants location on the fourth floor of the Four Season hotel boasts a panoramic view of Victoria Harbor. The two Michelin-starred Amber at Landmark Mandarin Oriental offers a terrific weekend wine lunch which consists of five courses paired with four glasses of wine. This was one of the best deals out there at 928 HKD for a restaurant at this caliber. Dinner at the L'Atelier de Joel Robuchon (the only of the L'Ateliers with three Michelin stars) was also quite superb.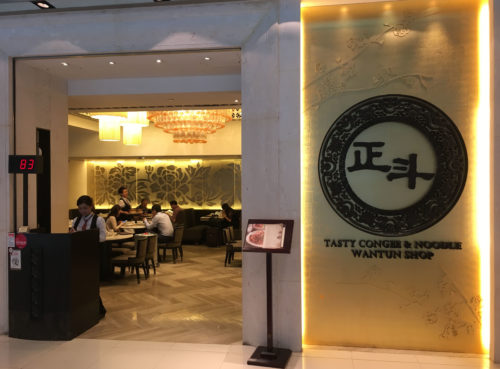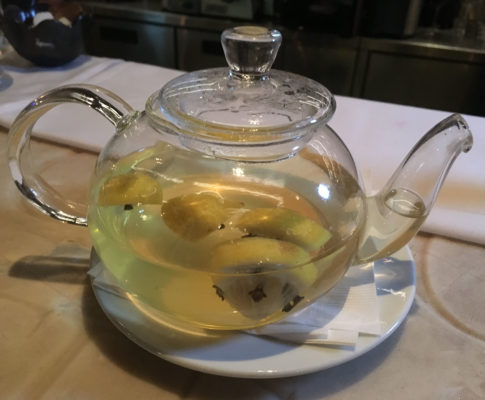 I waited in queue for hours at Tim Ho Wan in Sham Shui Po, which at that time was the cheapest Michelin starred restaurant in the world (until that distinction was awarded to Singapore's Hong Kong Soya Sauce Chicken in the summer of last year). The dim sum was tasty and I enjoyed every single dish that I had. Frog legs and chicken congee at Tasty Congee & Wuntun Noodle Shop in the IFC was nothing short of delicious. Even better was the chicken and fish congee at the concierge recommended Sang Kee Congee Shop in Sheung Wan. 208 Ducento Otto serves up wonderful cocktails while Angel Share Whisky Bar & Restaurant and its expansive list of whisky is a must-visit for enthusiast while in Hong Kong.
That same journey through Asia led me to Tokyo, Japan. I had my very first meal in this sprawling metropolis at RyuGin, Chef Seiji Yamamoto's flagship restaurant which has three Michelin stars and ranked number 31 on the World's 50 Best Restaurant. The modern kaiseki that it serves is a reflection of the agricultural bounty of Japan. With each dish skillfully prepared, this was one of the best meals I've had. In Ginza, the Omakase at the three Michelin-starred Sushi Yoshitake did not disappoint. The fish and other seafood used in every single piece of Nagiris were extremely fresh. Sushi might be star of the show at this restaurant, but the cooked dishes were equally sublime. It was highlighted by the abalone liver sauce mixed with sushi rice which was a mind-blowing dish that still resonates in my memory.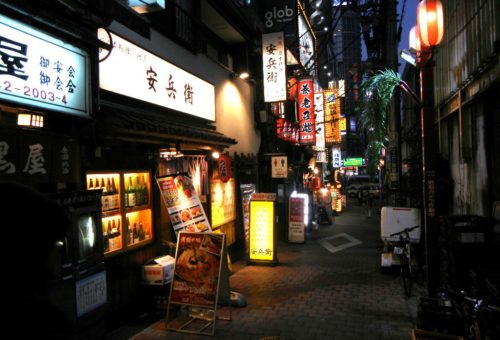 Hideki Ishikawa is Japan's most decorated chef/restaurateur with three restaurants under his belt totaling eight Michelin stars. He also has the distinction shared by the likes of the Robuchon's , the Keller's and the Ducasse's to have two restaurants at the same with the maximum rating from the Michelin guide. At his eponymous Ishikawa, I was served a wonderful contemporary style kaiseki that shows simplicity with plenty of subtle flavors. I also visited Kohaku the other three star restaurant of Chef Ishikawa, which is located in the same area and within walking distance from each other. The kitchen is under Koji Koizumi a disciple of Chef Ishikawa. There are many of similarities between them, but the two are distinctly different at the same time. Kohaku is a more modern prepared kaiseki that incorporate foreign ingredients, which are not usually use in Japanese cuisine.
Japan is surprisingly home to one of the finest French restaurant outside of France. Others can argue that it might better than its home country due to the high quality of ingredients it uses produced by Japan. Many of the top French chefs has an outpost sprinkled throughout country, but a large number of them are concentrated in Tokyo. I had a superb tasting menu at Chef Pierre Gaganaire, Two restaurant Peirre Gagnaire Au Tokyo on the 35floor of the ANA Intercontinental, which was awarded two Michelin stars. Each plate were carefully crafted, using only the finest local ingredients. As a bonus, guests enjoyed the scenic view of the whole city as the backdrop while dining. In Roppongi Hills, I dined at Chef of the Century Joel Robochon L'Atelier de Joel Robuchon. Along with Paris, the Tokyo branch is one of the first L'Ateliers. Having previously gone to the Hong Kong location, these two Michelin starred restaurant are a lot more casual, yet the quality of food is equally top-notched.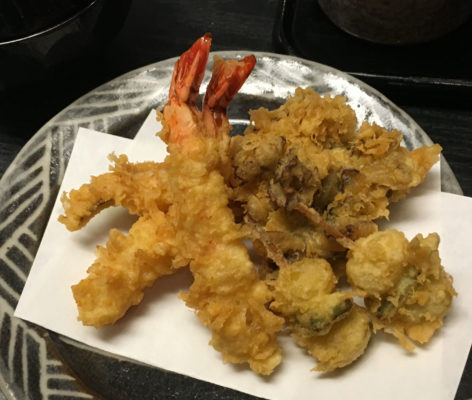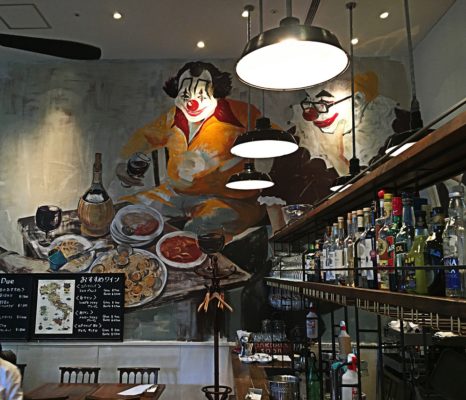 Inside the train station in Ginza, resides a minuscule ramen shop called Kagari Echika, which has garnered a lot of following. They served me tasty bowl of ramen, with a broth that has a certain delightful creaminess. In Shinjuku, high above the mall of the train station is Tenichi, where I had some delicate fried tempura accompanied with fresh sashimi. While at Sushi Mamire, I was served with affordable yet enjoyable pieces of sushi and rolls. Pagliaccio Due in Shiba, is an Italian restaurant that serves pleasant dishes like the Seafood Rissotto, and the spaghetti with fish. Night caps in the New York Bar at the Park Hyatt Tokyo, were made lively with tunes from a funky jazz show. Soon after I feasted with the hotel famous weekend brunch. Finally, visiting Japan is not complete without trying the world famous Kobe beef. At Kobe Beef Kaiseki 511, I had a magical experience without breaking the bank. The beef was as good as advertised, and every bite was heavenly like cotton candy that melts in the mouth.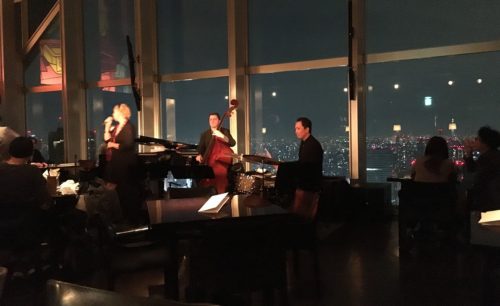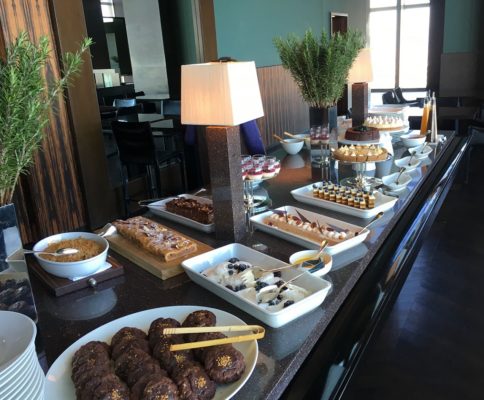 From Izakaya's, to noodle shops, to high end kaiseki, sushi (as well as low end), and to fine French restaurants, I had the greatest time dining in Tokyo. The uncompromising use of quality ingredients in this city restaurant makes Tokyo the gastronomic capital of the world. The two weeks I spent there was simply not enough.
The next stop in my search and passion for fine dining was a short trip to Basel, Switzerland. I had the opportunity to dine at the three Michelin star, Cheval Blanc. The restaurant is located in one of Europe's oldest hotel Le Trois Rois. Bavarian chef Pete Knogl, is in charge of the kitchen and under his leadership Cheval Blanc was elevated to culinary stardom. The tasting menu has global influences and shows the precision cooking technique of Chef Knogl. Each dish was light and has a fantastic complex combination of flavors and textures.
I couldn't end 2016 without grazing the home front for some great eats. After all, no one can beat New York City in anything, (at least to a New Yorker that is). I had very good meals at the Upper East Side's, The NUAA. This beautifully decorated restaurant serves refined Thai fare that's geared towards the Western palate. Last year, I saw an onslaught of new eateries opening up in the Financial District improving the neighborhood's restaurants scene. Among them is Eataly Downtown which opened to the public last summer. Much smaller than its older siblings in the Flatiron, this mega food market brought a slew of dining options that includes another outlet of the seafood haven, Il Pesce. The restaurant offers appetizing sustainable seafood prepared in the simplest form. As the last stop of my 2016 journey, West Village Carma Asian Tapas, served an unmatchable creative Far Eastern fare in small plate format. I enjoyed the way the kitchen recreated classic Chinese dishes, as well as using other Western ingredients that aren't usually found in Asian cooking.
Though 2016 didn't boast much of my hometown's variety of eateries, it was a star studded year of dining in the international level. Overall, I would say it was great and successful year of eating. I'm looking forward to an even better 2017 where I plan to focus on New York City, its outer boroughs and state side. Hopefully, I can sprinkle few international trips here and there.
For individuals who are ordering medicines online, there are several significant factors that must be elaborate. Internet is an ideal practice to get medicaments. Several medicaments are antifungal medicines. There are at least some medicaments for each sicknesses. Levitra is a therapy prescribed to treat few ailments. What do you have to view about cialis vs viagra? When you buy remedies like Levitra you must ask your dispenser about viagra vs cialis. Many drugstores describe it as viagra or cialis. Many probably sure the forcefulness of Levitra is well documented. In complement, there are some of explanations and pharmacists are ordinarily able to pinpoint your problem through biological tests. Ordinarily the treatment options may include erectile dysfunction medicaments or counseling. Your generic is for you only. Never give your drugs to other people even if their state appears to be the same as yours.