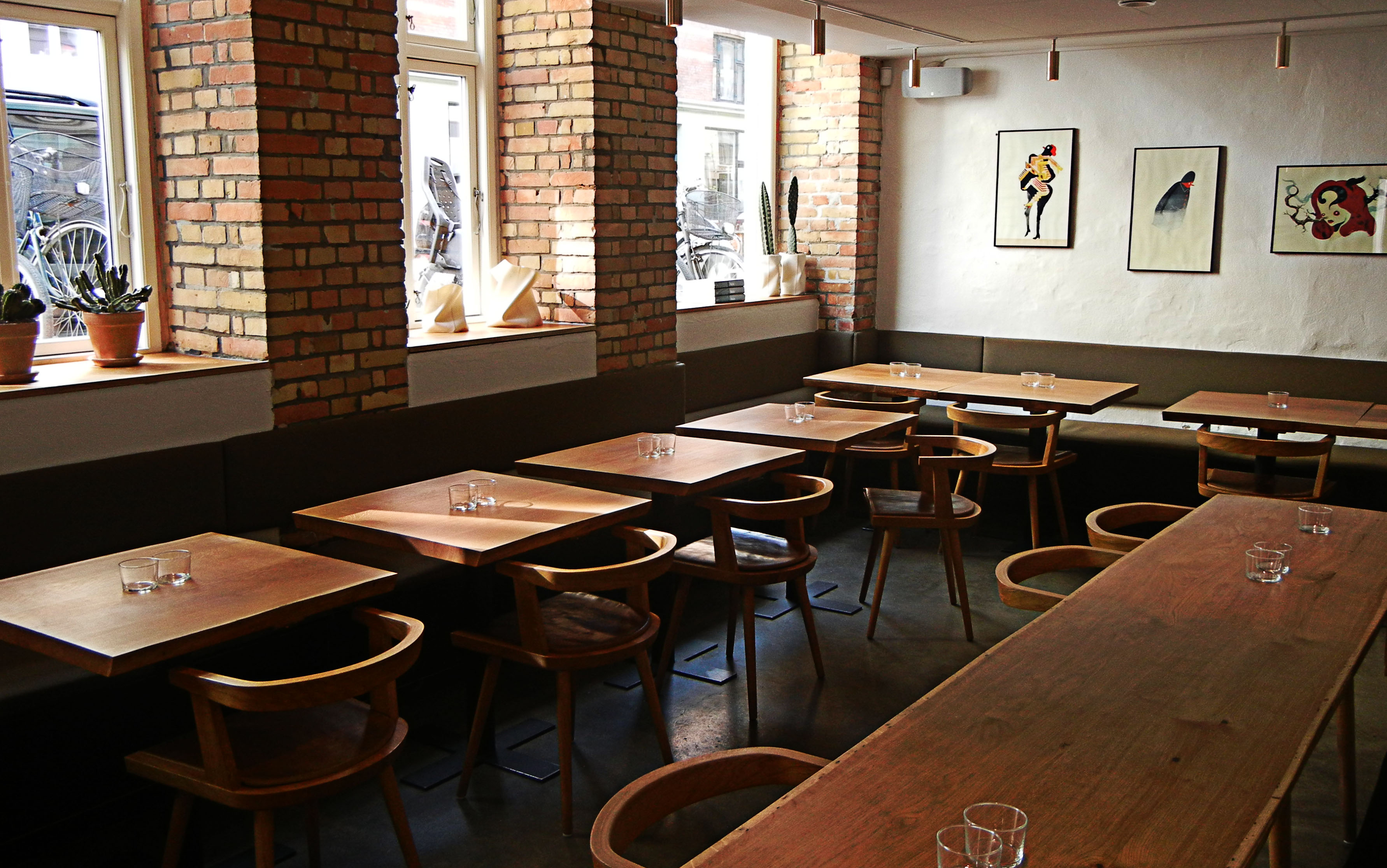 Relae
Jægersborggade 41
2200 København N, Denmark
+45 36 96 66 09
Official Site
Voted as the world's best restaurant three times, the two Michelin-starred Noma single handedly brought New Nordic Cuisine to mainstream and in the process transformed Copenhagen into a gastronomic hub. The kitchen serves as a talent incubator producing an impressive list of alumni. One of its most prominent alum was Italian born chef Christian Puglisi who was the sous chef for more than two years before leaving in 2010 to open his own restaurant, Relae in Copenhagen's trendy section of Norrebro.
Prior to Noma, Chef Puglisi worked at then three Michelin starred Taillevent in Paris, and the world renowned El Bulli in Spain. With his strong pedigree, it was no surprise that Relae was a success from day one. The restaurant was awarded a Michelin star in 201,1 and presently occupies the 39th spot of the World's 50 Best Restaurant (it debut in 2015 at no. 45). In addition, it was crowned the International Food Made Good Champion 2016 Winner and was the recipient of the Sustainable Restaurant award in 2015 and 2016.
Relae is situated along a charming cobblestone street filled with boutique stores and coffee shops. This subterranean restaurant has an open kitchen in the front with counter seating on the side that can accommodate up to six guests. The dining room has low ceilings, white walls, linen less oak tables and Scandinavian dining chairs.
There are only two types of dinning option available, the seven course "Ralae Experience" for 895 KR and a shorter "Relea Menu" for 475 KR. I had the "Relae Experience" on my visit.
Radish and preserved strawberries kick things off. This was a piece of red radish topped with strawberries and covered in sorrel leaves. The crunchy radish and its mustardy taste were complemented nicely by the strawberry sweetness. The sorrel leaves yields a pleasant sour note. The sour dough bread with spicy olive oil was freshly baked, warm and extra-tender in the middle.
Onion and birch, was a preserved half onion in birch water. The onion has a distinct sweet oniony taste and lucid texture that was wonderfully lifted by the birch water's clean flavor.  This was followed by Oyster, spinach & juniper; a finely chopped spinach with chunks of luscious oyster hidden beneath. Its profound maritime presence was greatly enhance by the acidity of the oyster emulsion dressing.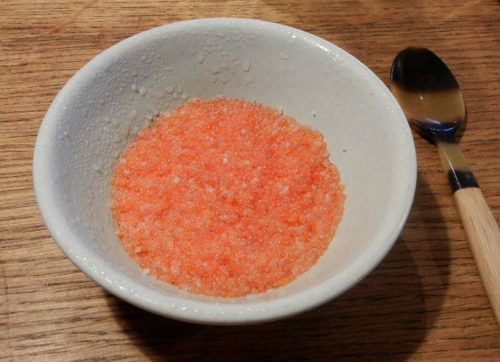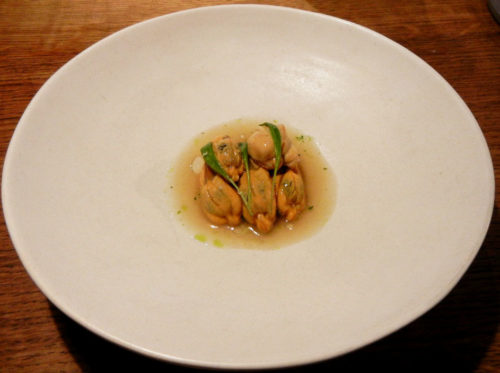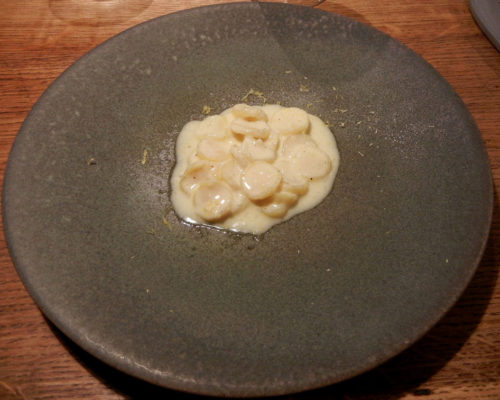 Next up was a cup of lumpfish roe, celeriac & almond; a Danish delicacy at their peak from January to May.  The delicate roe was brilliantly combined with the almond cream subtleness. Mussel and ramson had plenty of deep oceanic essence while also having a defined garlic undertone. Providing an extra layer of saltiness was the mussel juice. The meal continued with a humble plate of potato, parmesan and black pepper. Slice potatoes drenched with five year old melted parmesan cheese.  By absorbing the aged cheese the potatoes was subdued in its sharp tanginess to create the right balance.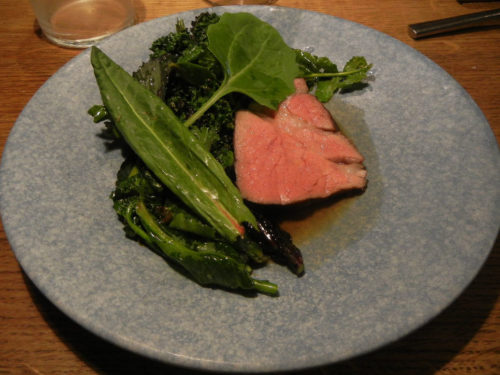 Hindsholm pork and spring greens was the main course. Hindsholm pork is a  type of pork that lives twice as long as a common hog and their meat are considered to be the finest in Denmark. In this dish, the pork meat was roasted to perfection, it was succulently tender and extremely flavorful. The combination of raw and cooked green vegetables on the plate were a delightful addition. Served on the side, was the Buckwheat tart with pig head meat and pig mayo. The tart was ultra-rich and fatty but was pleasing at the same time.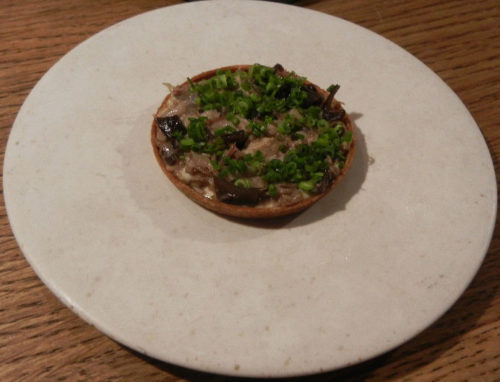 Fresh cheese, blueberries and black olives was a buckwheat pancake folded in half stuffed with fresh cheese. This has an interesting mixture of savory and tartness that worked fittingly with each other.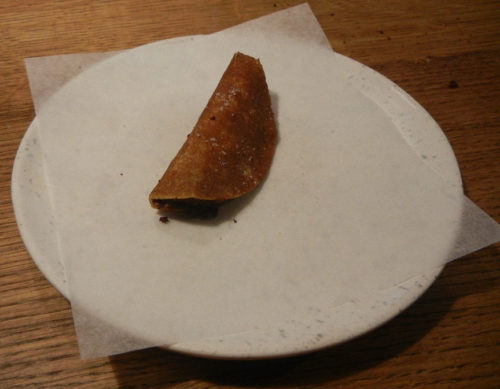 Dessert came in the form of yoghurt and citrus, served cold to sooth the palate.  The yogurt was blanketed with dehydrated orange which provided texture as well as the citric flavors that complemented its sourness. To finish was the mushroom and caramel. It had an appealing earthiness that was beautiful paired with the sweet caramel.
In this tasting, the food was unfussy yet skillfully prepared and vegetable heavy. Every plate is simple looking, there were no more than four ingredients used at a time. With this minimalist approach they were able to create a unique combination of taste that my palate had never experience before. The produce and other ingredients were highly seasonal, organic and local. The same goes for their wine list which consists of naturally grown wine from continental Europe.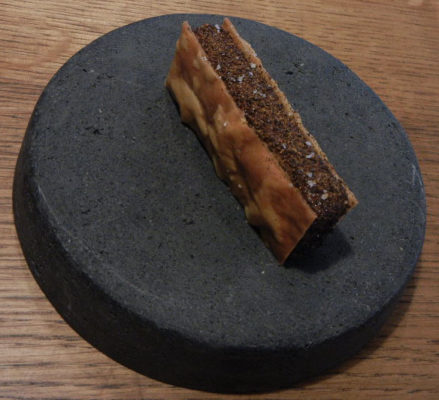 There are no wait staff at the restaurant, the chefs that prepare the food also serves them. The staff is completely competent and friendly. Their informal service was the perfect fit for the restaurant laid back atmosphere. In the dining room, diners enjoy their food in the music of Nas, Biggie, Jay Z and other hip hop heavyweights.
With the success of Relae, Chef Puglisi has not only become one of the most recognizable chef in Denmark, but also one of the most successful restaurateur. He established his own mini empire in Copenhagen that includes Manfred a wine bar (located directly across the street from Relae), Braest an Italian restaurant, and a bakery Maribelle which all follow Relae's concept of sustainability. As of last year, Chef Puglisi had turned over control of his flagship to his head chef Jonathan Tam to focus on his growing numbers of restaurant and other projects. With this changing of the guard, Relae continues to thrive and progress. Chef Tam was able to maintain what his predecessor has achieved. It remains a gastronomic stop in Copenhagen for all travelling gastronomes.
Copenhagen is in the top ten most expensive city in the world. To eat and drink at their top tier restaurant, one will need to have a deep pocket while the affordable ones are still pricey compared to New York City.  The wine and spirits at any eateries are marked up brutally. It makes me wonder how people can afford such a high price tag. Relae on the other hand allows diners to experience high quality food at a reasonable price.