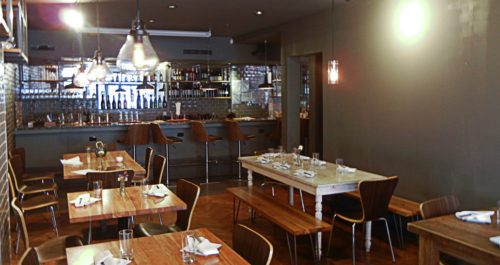 Carma
38-40 Carmine St,
New York, NY 10014
(212)243-0388
Official Site
A la carte tasting is what I often refer to as small plates or tapas style dining. To be able to sample a variety of dishes is a pure joy to the palate. Along Carmine Street in the West Village, Carma, an Asian tapas and wine bar allows guests with such experience. Their modern Asian fare with Western influences was created by the same executive chef of the Michelin starred DinTai Fung. The food was such hit for New Yorkers that Carma expanded to the East Village with Carma Dim Sum Bar.
The restaurant has two separate dining rooms filled with smooth wooden top tables and Danish designed chairs. It has exposed brick walls, herringbone pattern oak floors, and light bulbs that drop down from the ceiling illuminating the whole space. During good weather, an outdoor area in the back is available for al fresco dining. The vibe in the restaurant is chill and is equaled by a tremendously friendly service.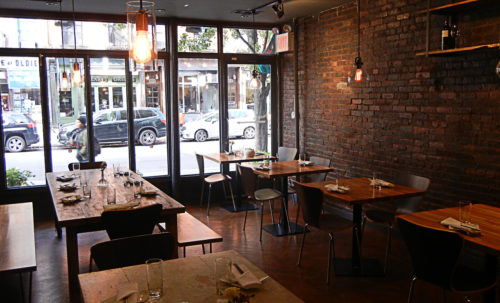 One menu is offered all day at Carma that consist of mainly small plates made for sharing. Many of the dishes are moderately priced, none exceeding more than $20 (except for the whole fish which is market price). Dining in a group allows everyone to easily sample the whole menu.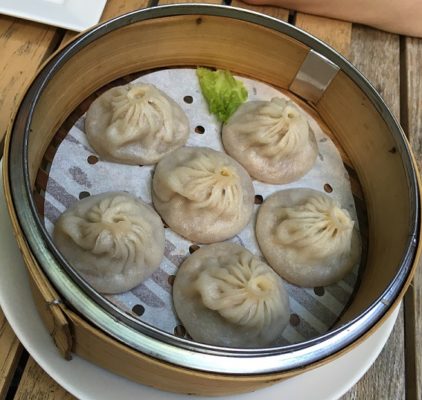 Highlighting Carma's "Signature Dim Sum" was the Foie Gras Soup Dumpling. Decadent foie gras infused soup trapped inside the dumplings is released in one bite. This was probably the best dumplings I've ever had.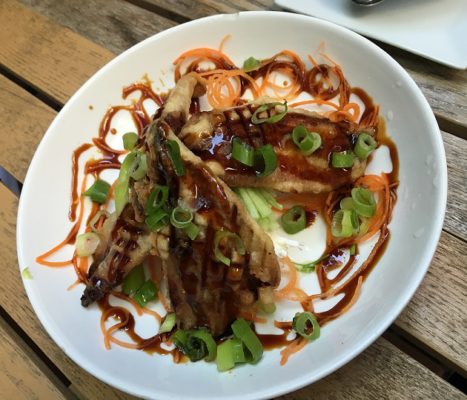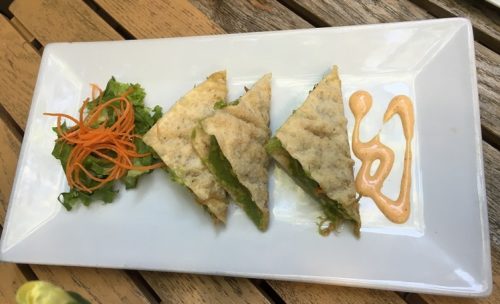 The tapas selection of Tempura Fresh Water Eel…Burrata Cheese, Cucumber, Served with Bun, was nicely done in putting together the richness of the Burrata cheese with the eels graininess. Mexican inspired PEKING DUCK TACOS – Shredded Peking duck marinated in homemade Hoisin BBQ sauce came in three small hard tacos. The combination of the flavorful shredded duck meat and the homemade guacamole created a terrific filling.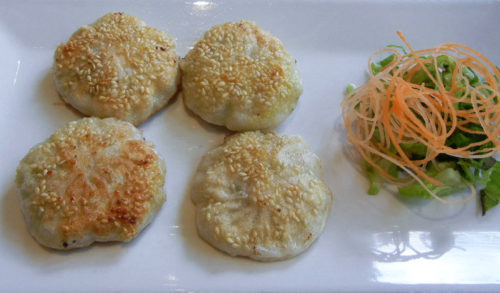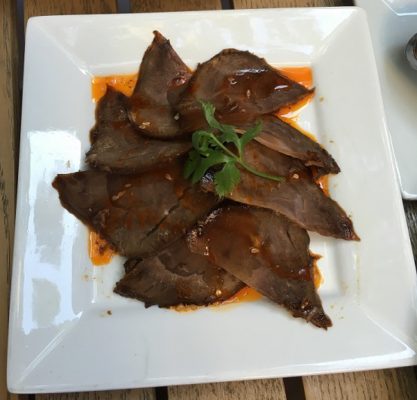 Fresh White Fish Cakes looks more like Chinese mini buns than a cake. Cooked pan fried, giving top and bottom a burnt crust, and in the middle of the cake was the delicious grounded white fish stuffing. Five Spice Beef…Served with Pickled Radish were slices of sweet marinated cured beef served in room temperature. It had dry texture similar to beef jerky but is also tender and is easily chewed.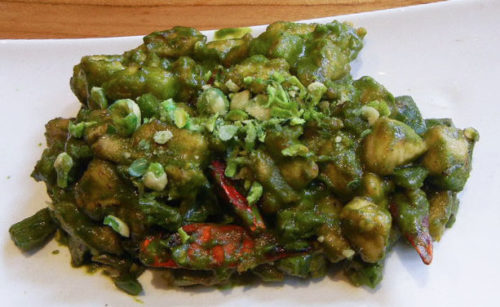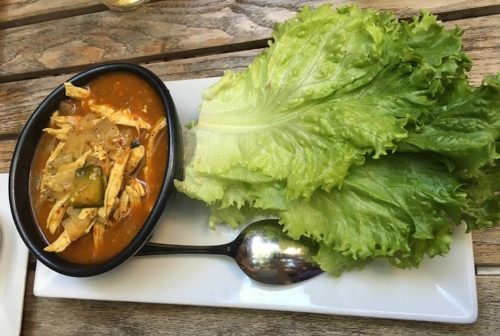 The Kung Pao Organic Chicken Breast…Hot Chili Pepper, Peppercorn, Spinach Sauce was not your typical Kung Pao chicken. The sauce was made from spinach sprinkled with pepper corn and nuts that surprisingly went extremely well with the all fieriness on the plate. This was an ingenious reinvention of classic Chinese fare. The Organic Chicken Lettuce Wrap on the other hand was the weakest and the most uninspiring dish I had here. Yet it still managed to please my palate with its flavorings.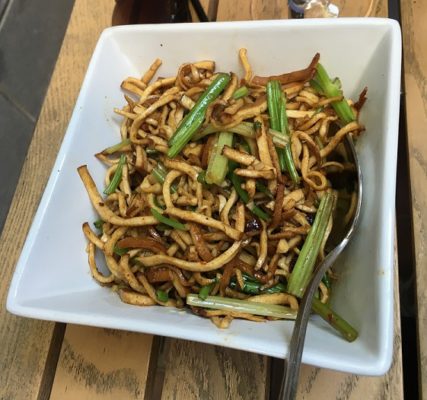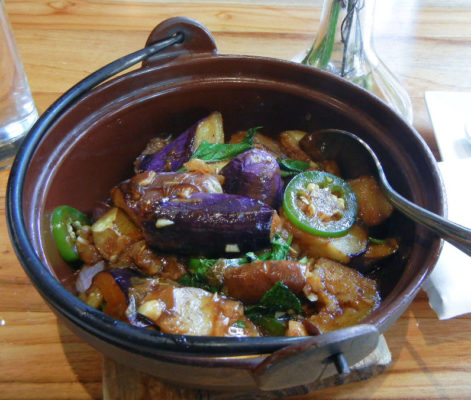 Vegetable dishes such as The Spicy Hunan Chinese Celery & Smoked Tofu had a good blend of spiciness and smokiness. The mixture of the contrasting texture of the tofu softness and the crunchiness of the celery worked well together. Roasted Japanese Eggplant with spicy garlic sauce was served piping hot in a cover bowl. Once the cover was removed it yielded beautiful savory aromas. Eggplant served like a sponge absorbed all those fantastic flavors from the sauce.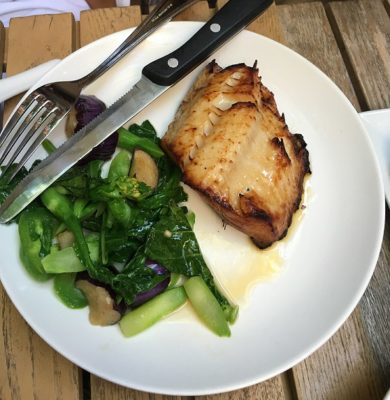 "Carma House Special" like the Baked Miso Cod, was a sumptuous piece of cod coated in sweet sauce. Fresh sautéed Chinese broccoli and eggplant on the plate serve as a terrific accompaniment to the cod. The fried Coconut Milk Calamari has a beautiful crispiness and the distinct coconut milk can be tasted in the batter.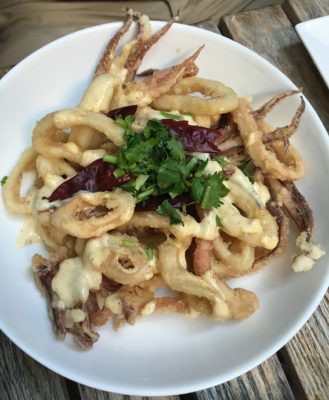 The kitchen's creativity in reinventing Asian cuisine and incorporating global ingredients was impressive. On every plate there was an assortment of flavor combination that worked well with one another while also keeping the taste of the Far East intact. To pair perfectly with their food is their decent drink list that consisted of an eclectic wine selection, imported beer, Asian inflicted cocktail, and an assortment of sake.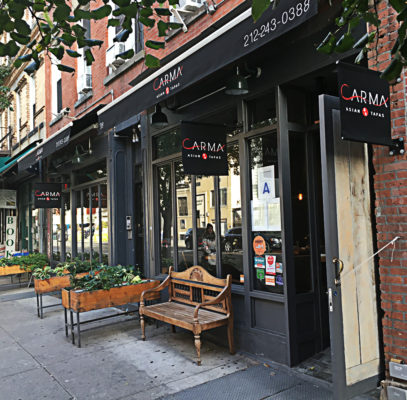 New York City is full of "Modern Asian" or "Asian Fusion" restaurant, which have its unique differences. This can cause some confusion on the plate which type really is. At Carma, they are able to blend East and West cooking that produces a successful "Asian Fusion" cuisine.
For individuals who are ordering medicines online, there are several significant factors that must be considered. Internet is an ideal practice to get medicaments. Several medicaments are antifungal medicines. There are at least some medicaments for each sicknesses. Levitra is a medication preassigned to treat few ailments. What do you have to regard about cialis vs viagra? When you buy remedies like Levitra you must ask your dispenser about viagra vs cialis. Many drugstores describe it as viagra or cialis. Many probably sure the forcefulness of Levitra is well documented. In addition, there are some of explanations and pharmacists are mostly able to pinpoint your problem through biological tests. Ordinarily the treatment options may include erectile dysfunction medicaments or counseling. Your generic is for you only. Never give your drugs to other men even if their condition appears to be the same as yours.